BLOG POST
Orbify Geospatial Data Platform - May'23 Updates
Last edited: July 10, 2023
Published: May 15, 2023
Orbify Team
Earth Intelligence Specialists
Geospatial Data Platform redesign
We're rolling out the new look and feel for our GDP for Natural Resources Monitoring application, to make the project and analysis management a delightful and seamless experience.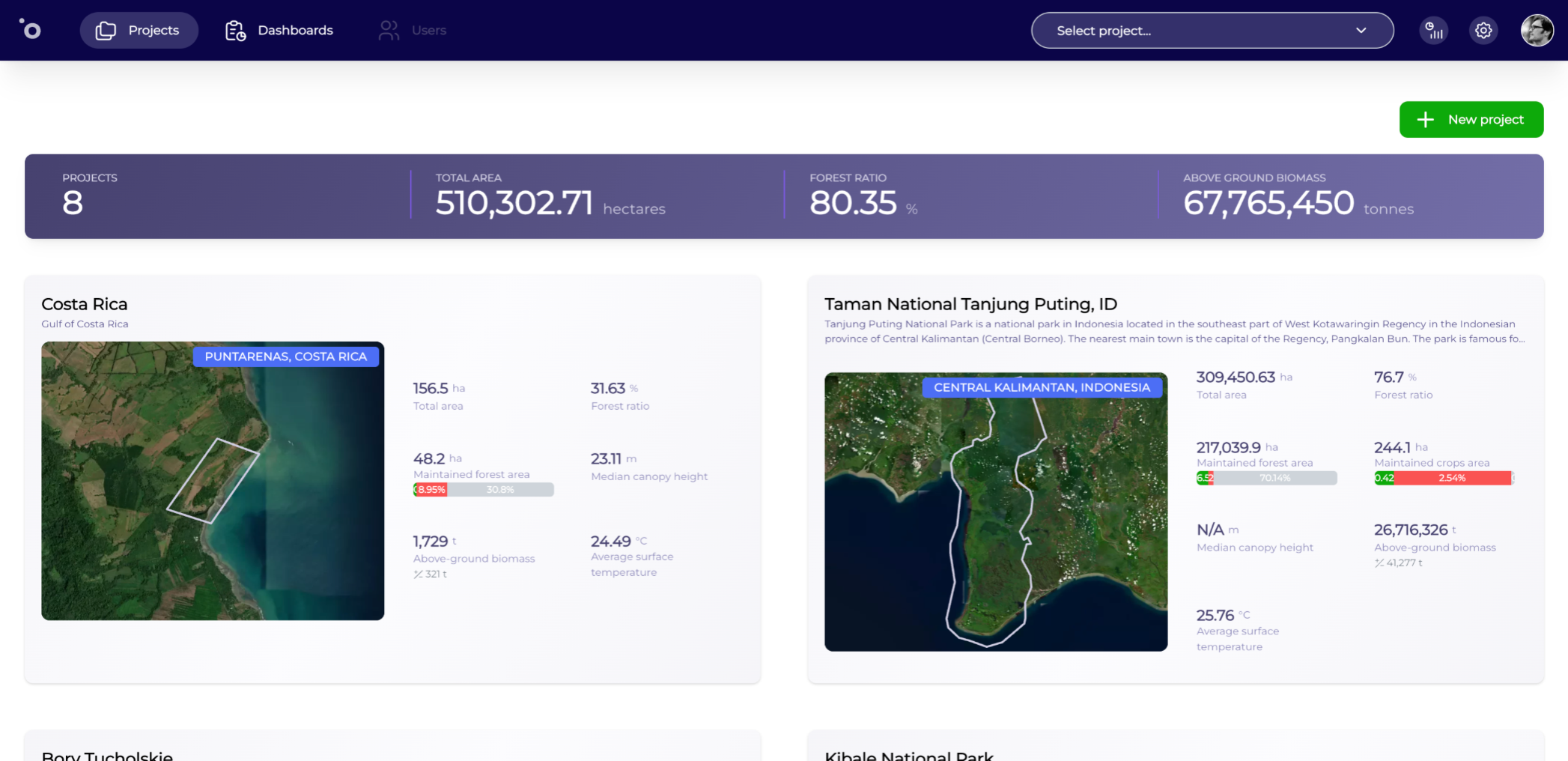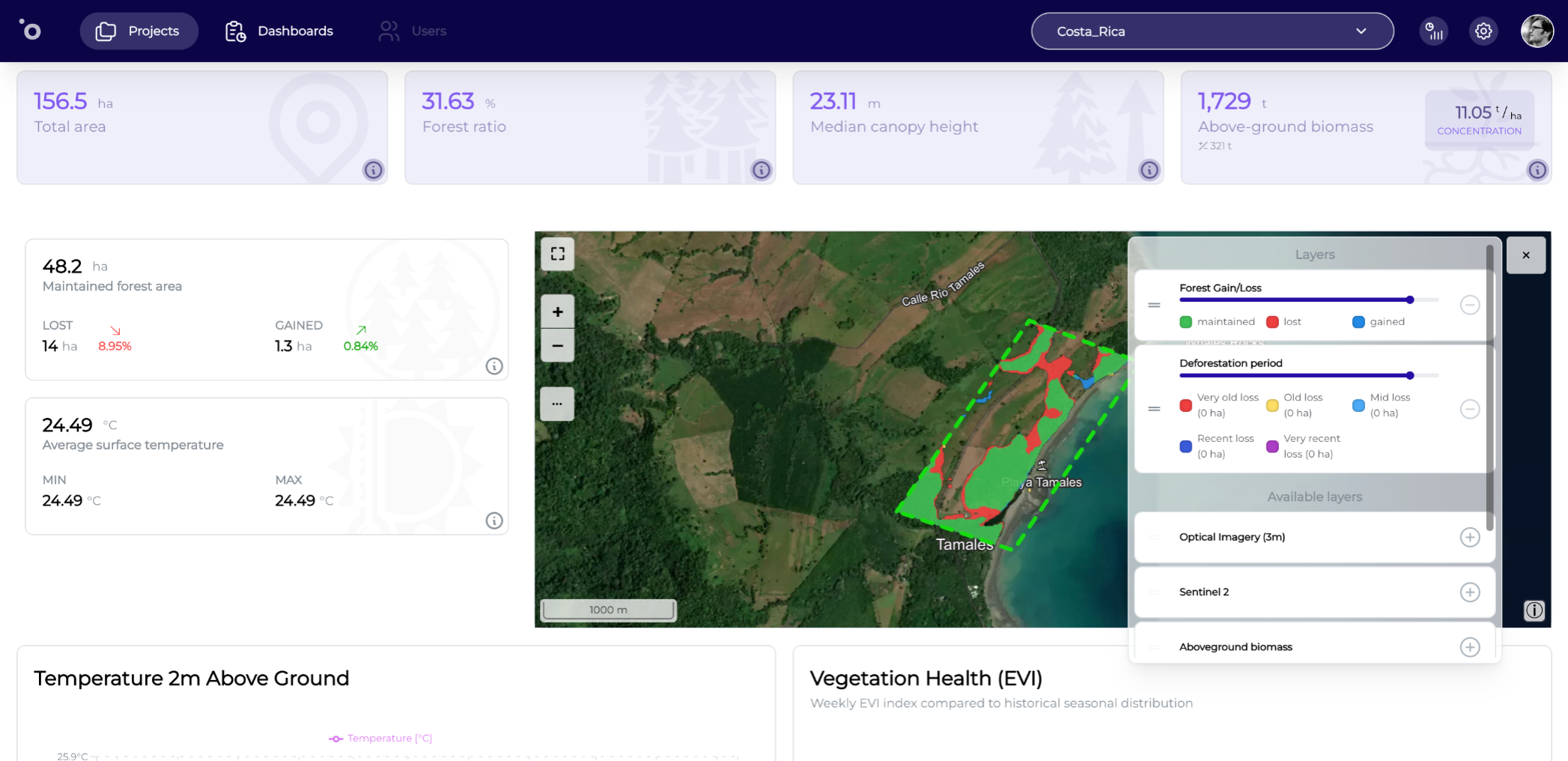 Vegetation Health anomaly detection
We've introduced our own take on measuring and analysing vegetation health data (based on EVI and NDVI indices), allowing to easily compare current values with seasonal spread of data.
This approach makes it possible to quickly identify any deviations from the standard distribution of index values.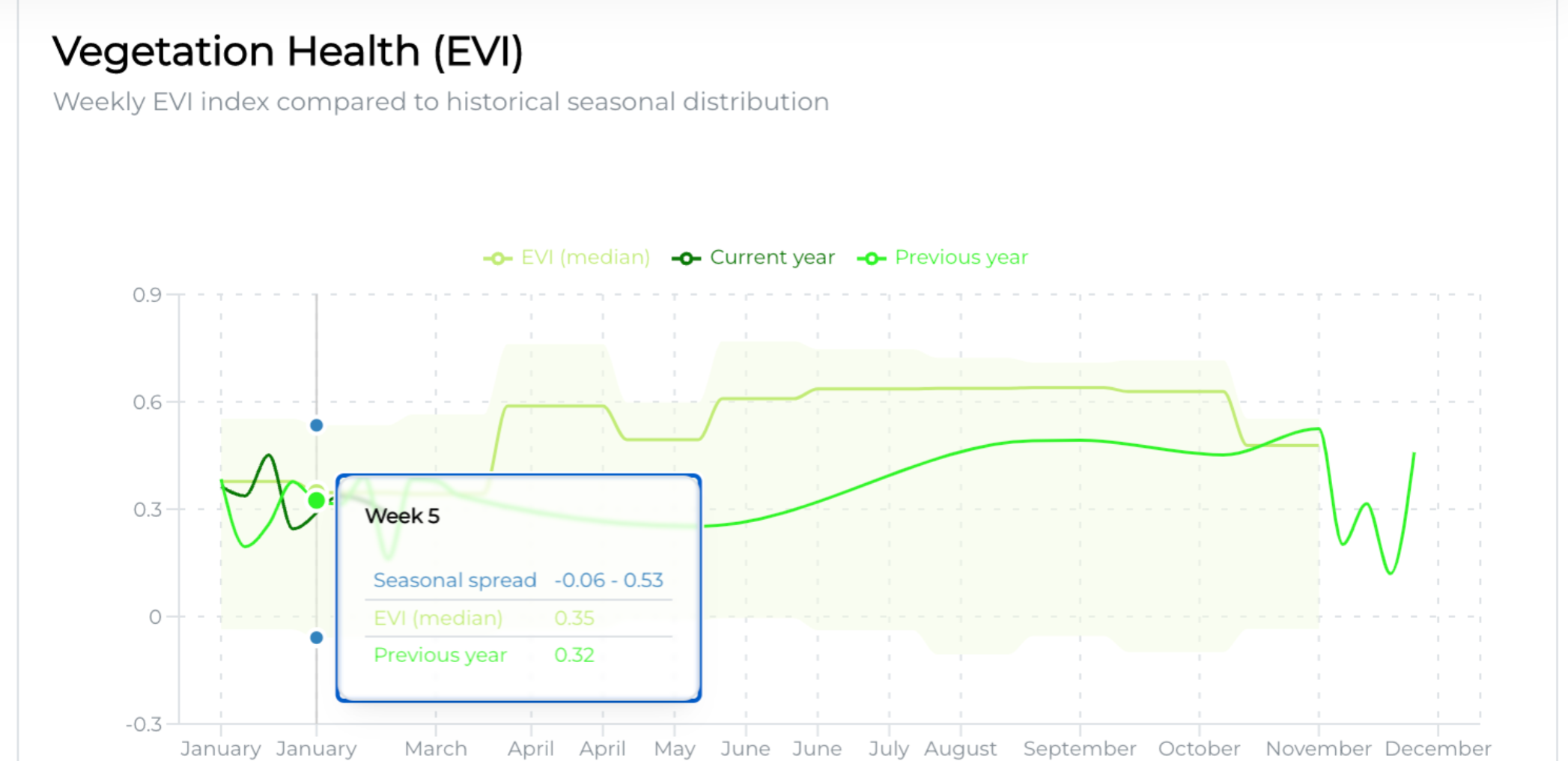 Data export
It is now possible to export both visualisation data (map layers) and tabular data (charts) from the GDP application. Exports are available either as PNG images or CSV files.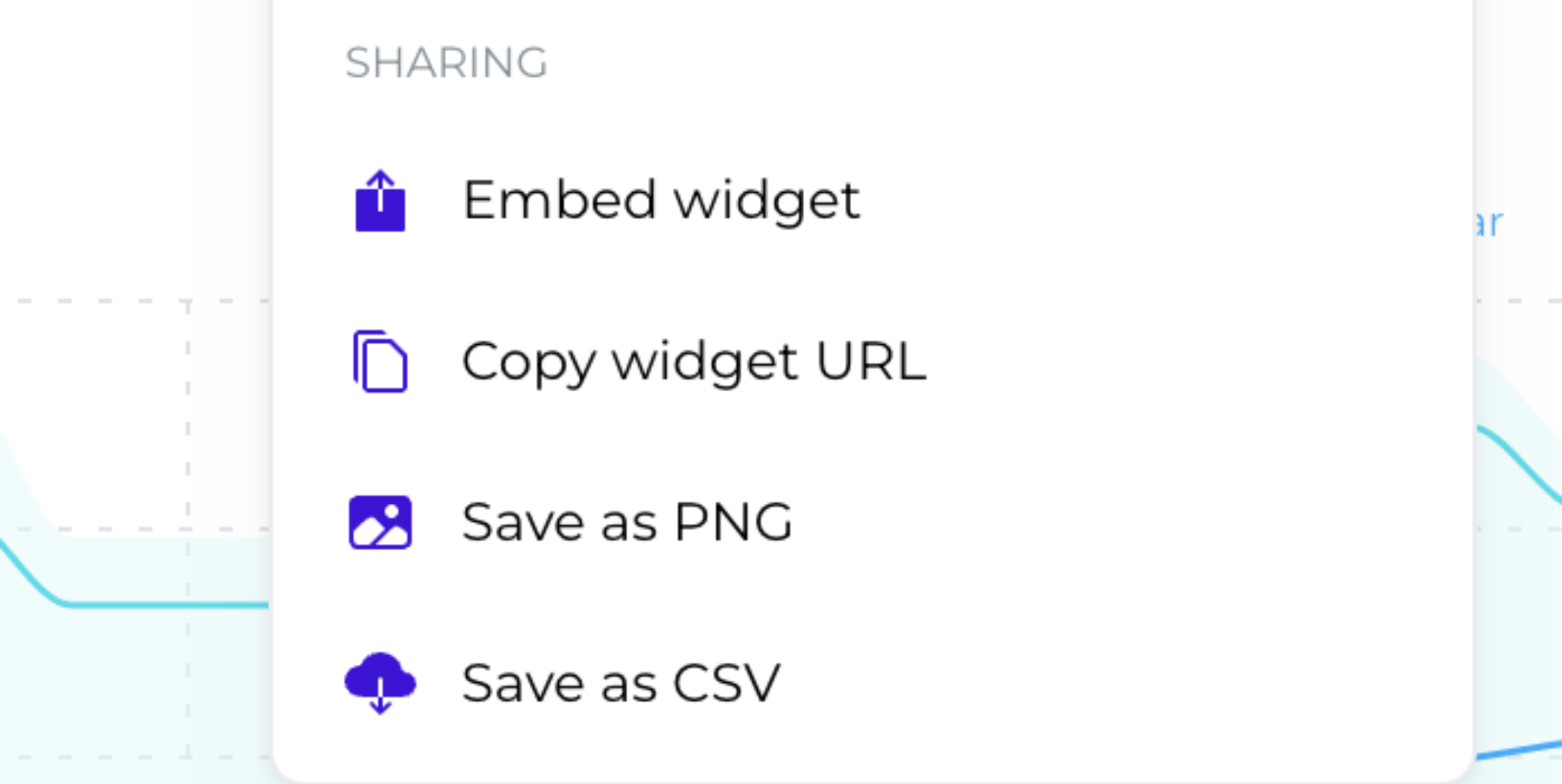 Hansen deforestation timeseries for project
We've added an animated time series of Hansen Global Forest Change product to analysis visualisations available for each managed project.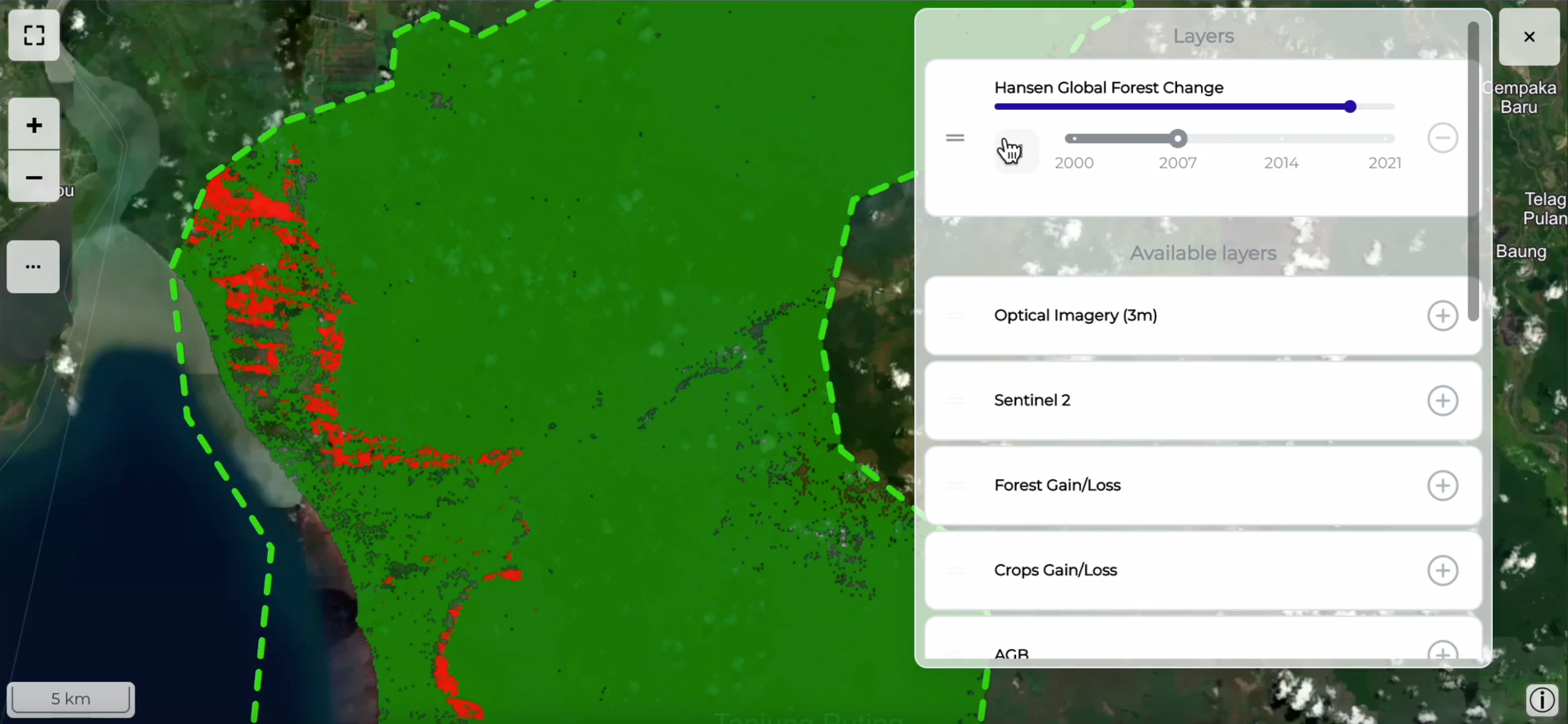 Air Quality Monitoring
Knowing how big role air quality plays in forest's health, we've decided to add insights on a set of important air quality indices. These include methane mixing ratio, SO2, NO2, CO, HCHO and O3 levels.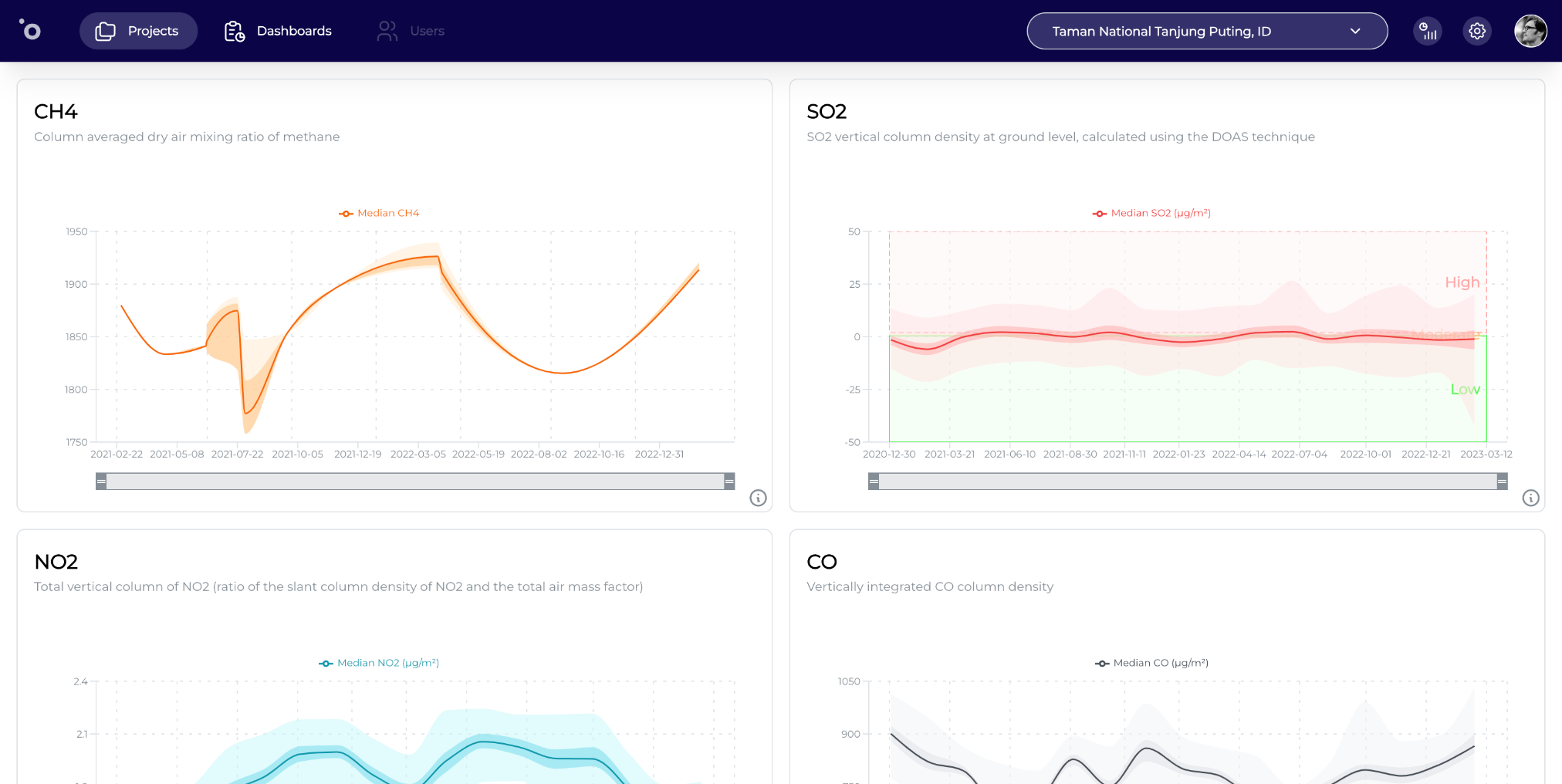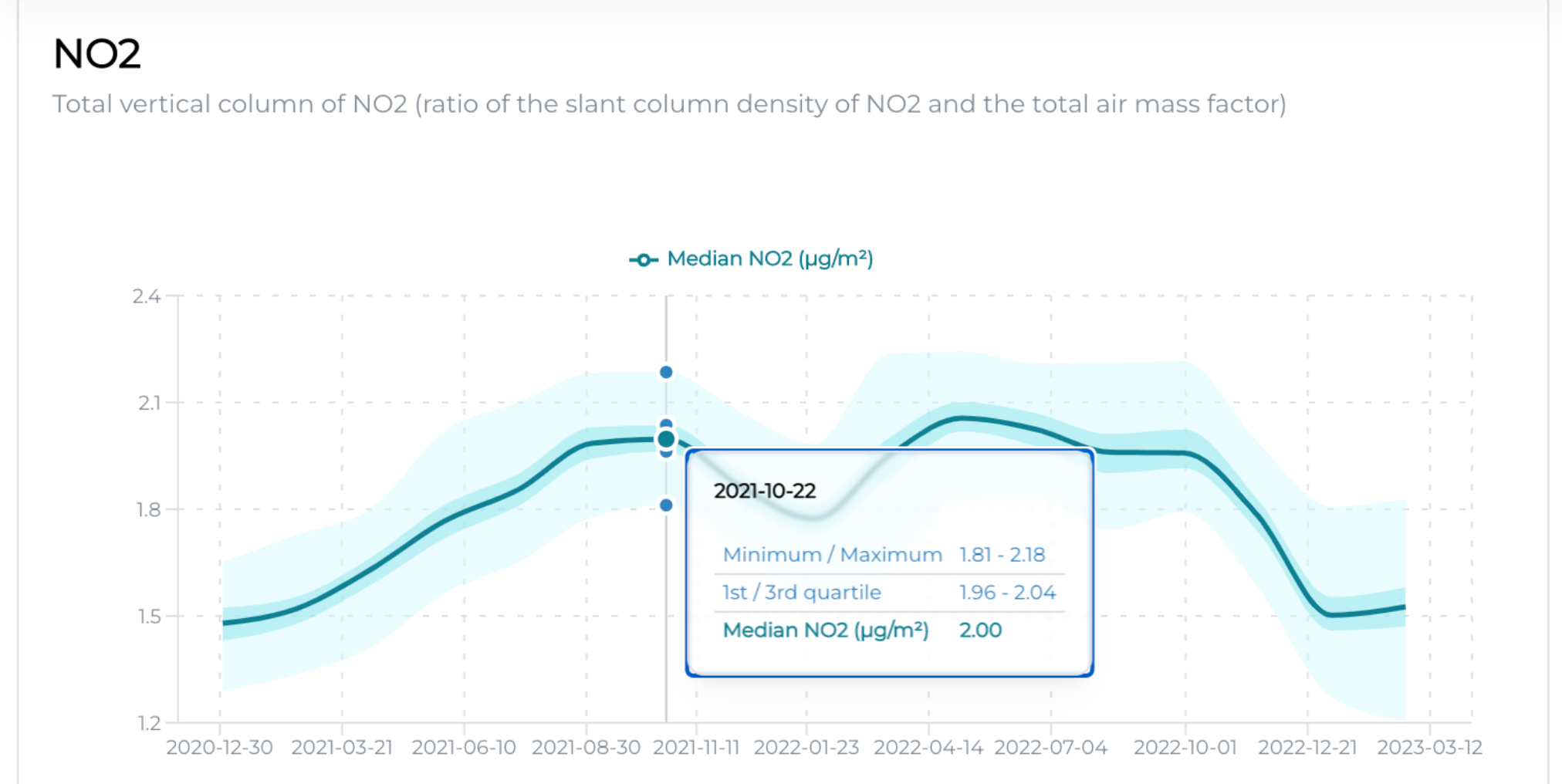 Improved Canopy Height detection algorithm
We've updated our algorithm for canopy height detection, allowing to extend the measurements and provide data with sparse GEDI instrument coverage.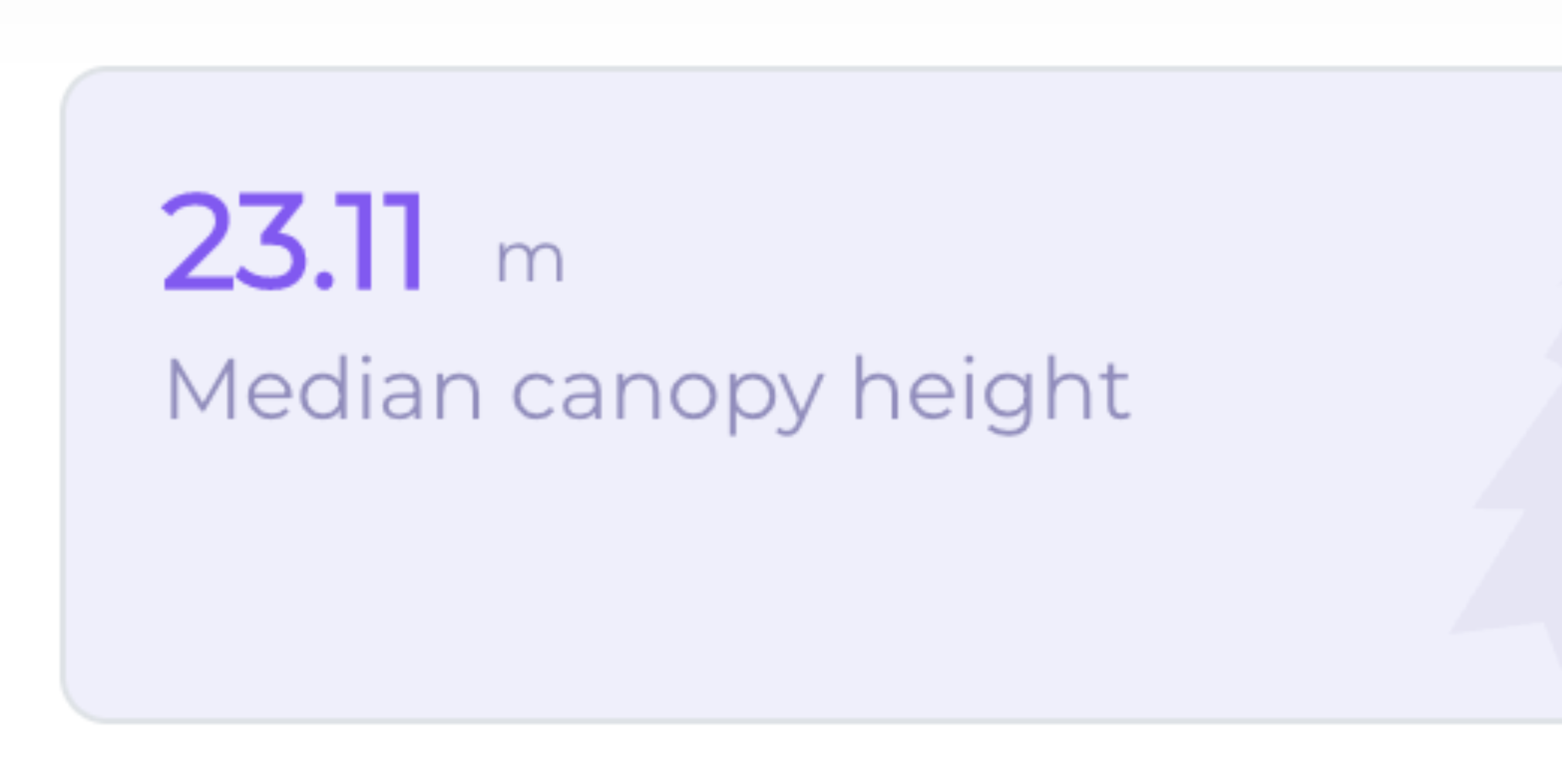 Above-ground biomass density calculations
We've extended our AGB indicator with calculating the AGB density (per hectare) and have also exposed the RMSE (AGB model prediction error) to make the insight even more precise.