BLOG POST
Leakage Area Analysis
Last edited: August 29, 2023
Published: August 29, 2023
Orbify Team
Earth Intelligence Specialists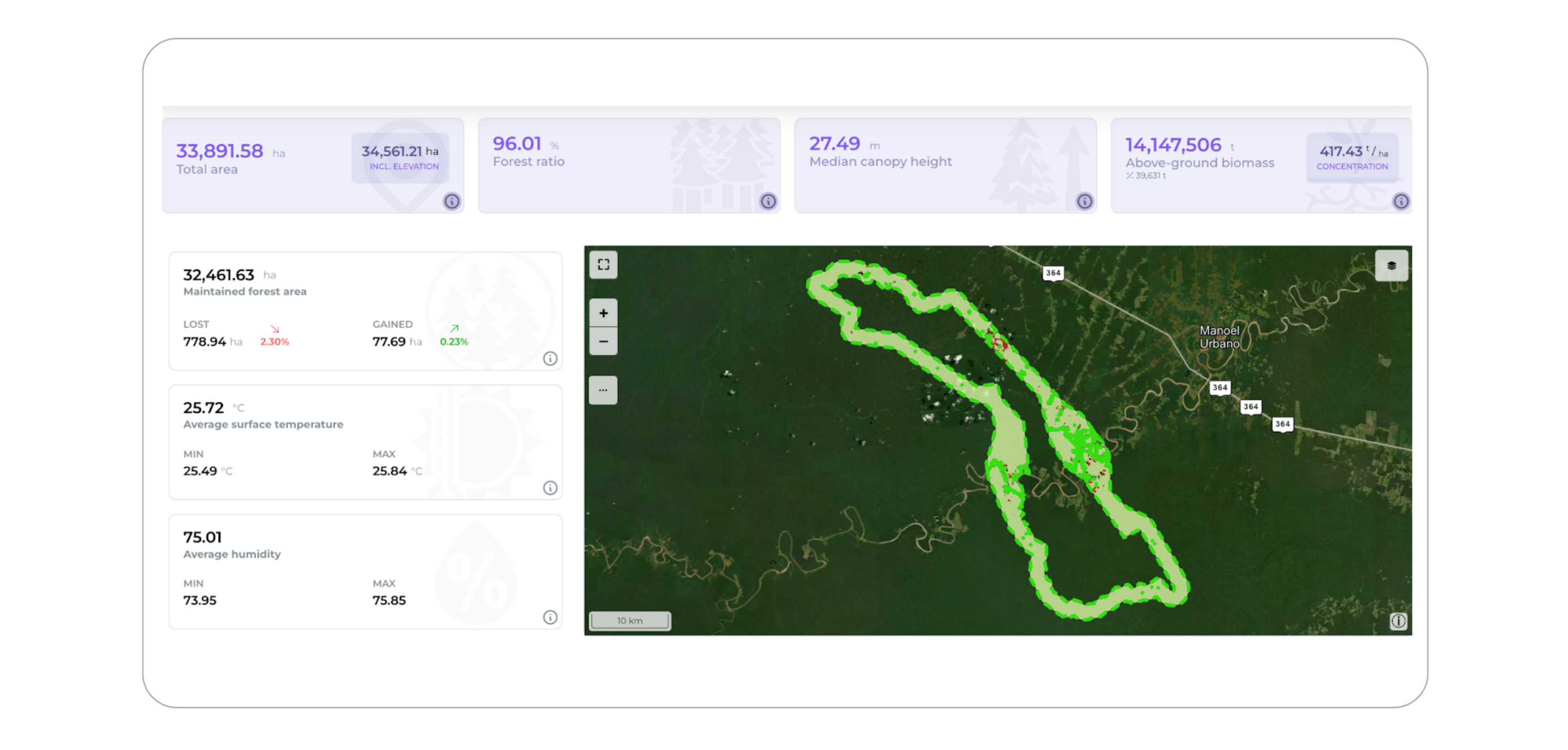 This feature elevates your environmental analysis, going beyond project boundaries to unveil potential impacts that stretch further.
Leakage Area Analysis safeguards not only carbon sequestration and biodiversity benefits within your carbon offset projects but also assesses success across a broader spectrum, capturing the entire landscape.
Why is this analysis so crucial? Projects have the potential to create ripple effects that influence ecosystems and their surroundings. Leakage Area Analysis takes a deep dive, utilizing advanced satellite imagery and mapping techniques to shed light on potential concerns. Look beyond the surface and empower yourself to make well-informed decisions.

One of the most compelling aspects of Leakage Area Analysis is its holistic perspective. It reveals the interconnectedness among seemingly unrelated elements, illustrating how a project's influence can extend far beyond what meets the eye. In a world where the consequences of actions are increasingly intertwined, the ability to discern the broader implications of projects plays a pivotal role in responsible decision-making.
The examination of areas susceptible to leakage is conducted by employing multiple satellite imageries to observe changes in land and vegetation cover over a period of time. Following this, the deployment of machine learning techniques facilitates the recognition of probable leakage sites, for example, regions experiencing deforestation.
In addition to monitoring the leakage, the analysis also assesses the impact of projects on local biodiversity by tracking changes in habitat quality and species richness.
Leakage Area Analysis delves deep into analysis, improving our understanding of environmental impacts and fostering a higher level of awareness.
Related blog posts
Biodiversity Indicators on the Orbify Platform
September 18, 2023 · 6 mins read
Read more
Vegetation Indexes Calculations
August 29, 2023 · 3 mins read
Read more