BLOG POST
Custom Dashboards Series 1: REDD+ Template
Last edited: October 30, 2023
Published: October 30, 2023
Orbify Team
Earth Intelligence Specialists
Orbify's REDD+ Project Assessment Template
Introducing the first video in our series showcasing the pre-built templates now available on Orbify: the REDD+ Project Assessment. This tool simplifies the complex process of managing REDD+ projects, offering a comprehensive solution for environmental enthusiasts, conservationists, and project managers.
Why Choose the REDD+ Project Assessment Template?
Comprehensive Analysis: Upon loading the template, Orbify's technology takes center stage, generating in-depth project area statistics. Our analysis is thoughtfully divided into distinct sections for effortless comprehension.
Customization: The REDD+ template empowers you to tailor each section to fit your specific needs. Whether you're focused on biodiversity, historical forest loss, or other key indicators, you have the flexibility to make it your own.
Near Real-Time Insights: With Orbify, you're always in the know. Our tool offers near real-time data visualization in the map layer, allowing you to keep your finger on the pulse of your project's progress.
Key Indicators: The REDD+ template boasts a diverse array of essential indicators, including above-ground biomass, maintained forest area, forest ratio and average canopy height, deforestation risk score, and more.
See It in Action
The best way to understand the capabilities of Orbify's REDD+ Project Assessment template is to witness it in action. We've prepared a demo video that takes you through the process, step by step. Watch it here: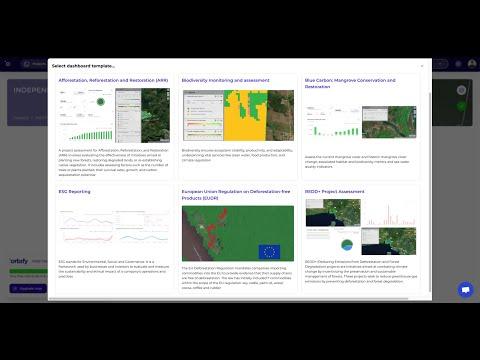 Want somebody from our team to demo the product for you? Schedule a personalized call with us: Book your Demo