BLOG POST
Biodiversity Indicators on the Orbify Platform
Last edited: September 29, 2023
Published: September 18, 2023
Orbify Team
Earth Intelligence Specialists
Global maps of habitat types
Useful for indicating different habitat types within a region or area of interest. It is widely used in ecological analyses, often used to quantify potential habitat for a species within an area. Habitat change between 2015 and 2019 is also supported.
Date range: 2015-2019
Reference: Jung, M., Dahal, P.R., Butchart, S.H.M. et al. A global map of terrestrial habitat types. Sci Data 7, 256 (2020).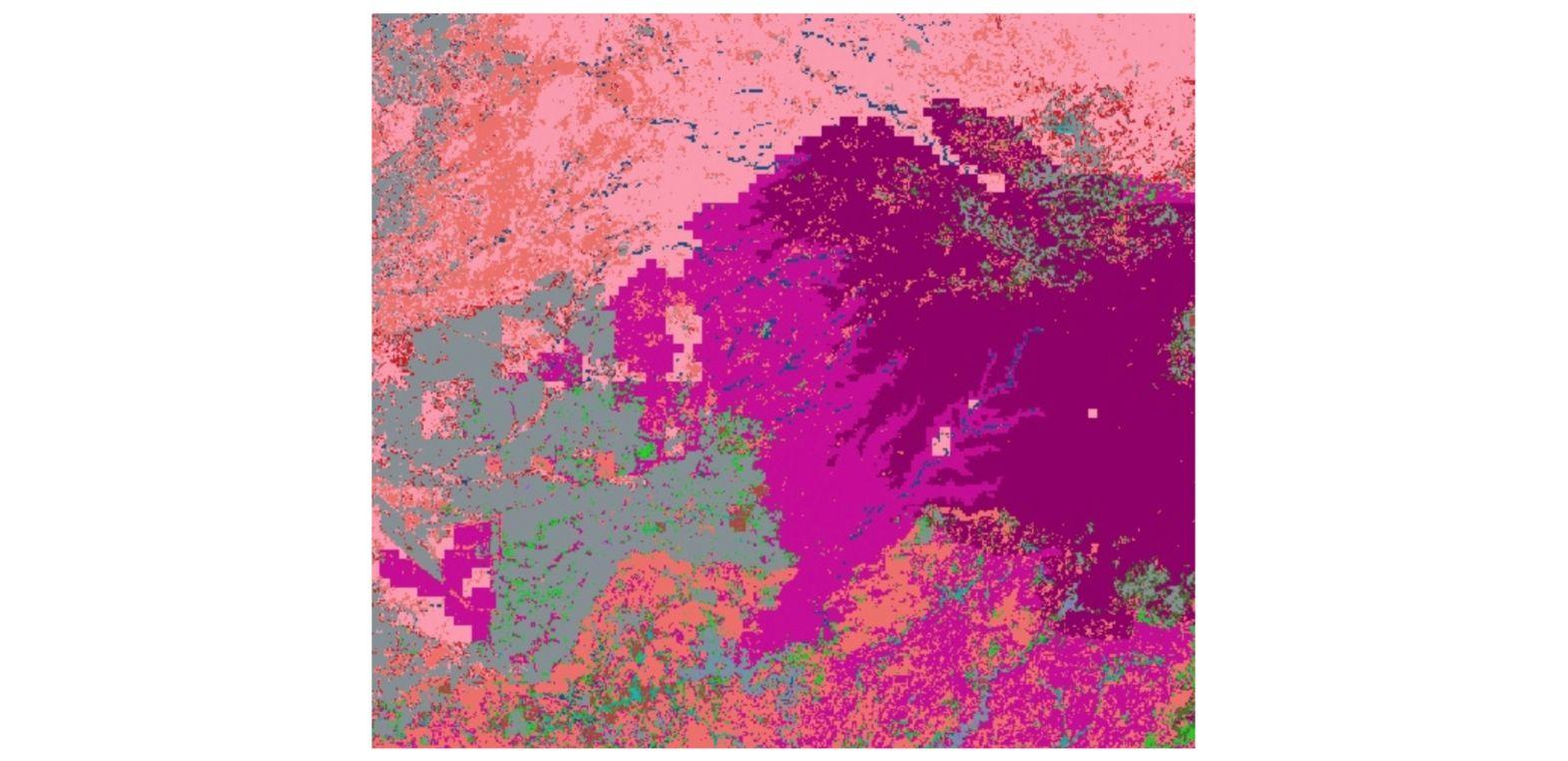 Mosaic of habitat types in Cambodia in 2019
Use Cases:
Habitat Conservation: Identify areas in need of conservation based on the type and distribution of habitats.
Species Distribution: Relate species occurrences to specific habitat types to predict where they might occur.
Land-use Planning: Informed decision-making for infrastructure projects, ensuring minimal habitat destruction.
Ecological Research: Understand the distribution of different habitats and study their dynamics over time.
Biodiversity Hotspots
Displays Conservation International's biodiversity hotspots—defined regions around the world where biodiversity conservation is most urgent because of high levels of endemism and human threat. This dataset identifies areas where there are at least 1,500 species of endemic vascular plant species and the area has lost 70% of its primary native vegetation. This allows the user to identify if the forest contains important and threatened habitat.
Temporal resolution: 2011
Reference/link: https://www.conservation.org/priorities/biodiversity-hotspots
https://data.globalforestwatch.org/documents/4f661b45cc8249afa2d25ed624bc74f2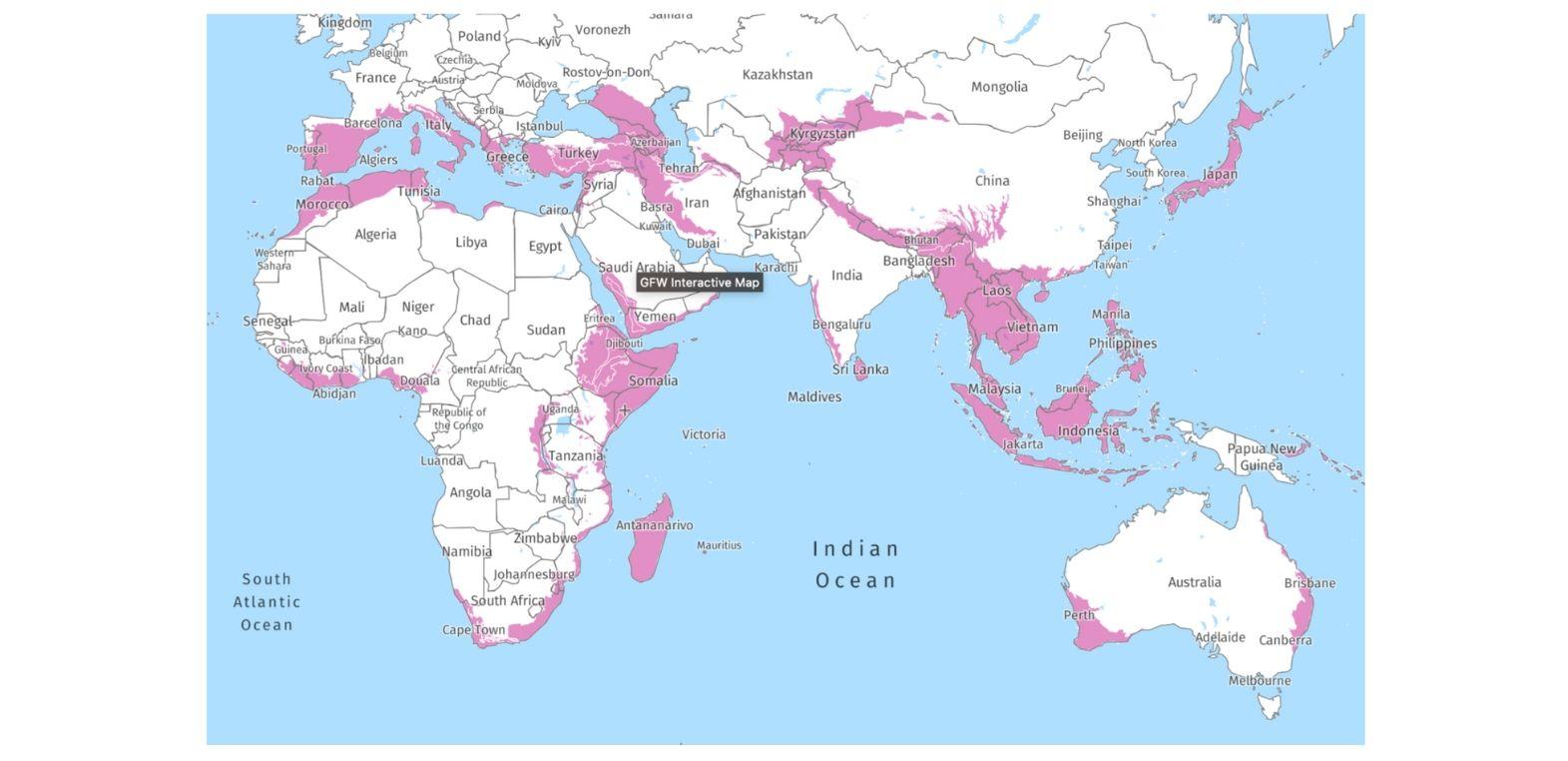 Use Cases:
Priority Setting for Conservation: Allocate resources to areas with high biodiversity that are under threat.
Species protection: Investigate why certain areas are hotspots for plant endemism and the challenges they face.
Ecotourism Development: Promote sustainable tourism in areas of high biodiversity, benefiting local communities and conservation
Forest integrity Index
Combining indicators representing the forest extent, observed pressure from infrastructure, agriculture and recent deforestation, inferred pressure associated with edge effects and activities such as hunting and selective logging, and changes due to forest connectivity. High scores reflect high integrity, and low scores represent areas with high pressure or disturbance.
Resolution: 300 x 300mDate: 2019Reference: Grantham, H. S. et al. (2020). Anthropogenic modification of forests means only 40% of remaining forests have high ecosystem integrity. Nature communications, 11(1), 1-10. Forest Landscape Integrity Index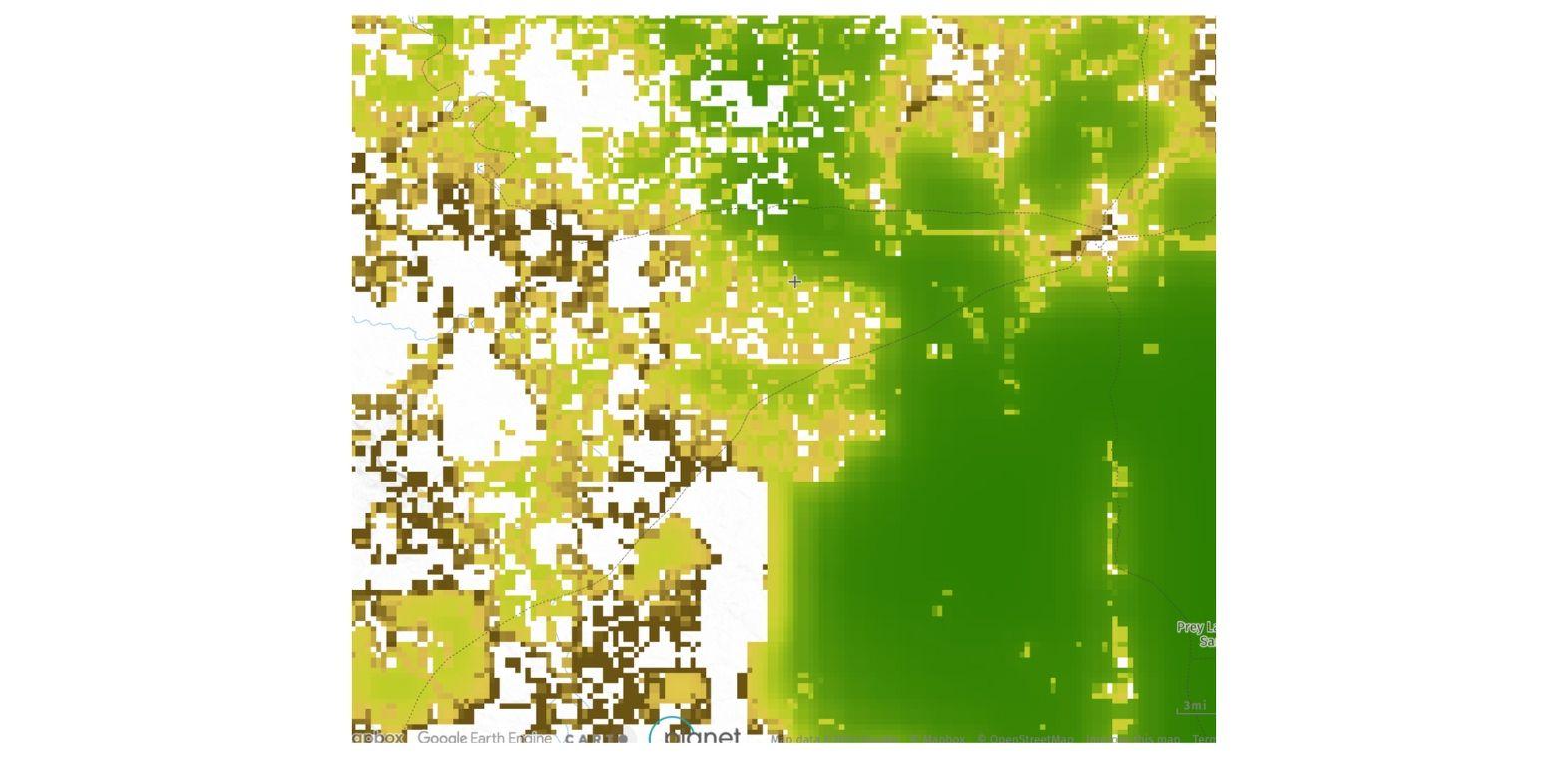 Use Cases:
Forest Management: Determine the health of forests and design restoration or management strategies.
Carbon Sequestration: Identify areas with high forest integrity as potential carbon sinks.
Wildlife Corridor Design: Connect intact forest patches to support wildlife movement.
Impact Assessment: Evaluate the effects of human activities on forest landscapes over time.
Biodiversity Intactness
This layer measures human impact on species community intactness, especially within forested areas. It highlights changes caused by factors like land use conversion. The intactness is graded, with the highest value indicating no human impact and lower values showing reduced intactness. Drawing from the PREDICTS database, which has over 3 million records, the tool specifically models the effects of land use changes and population density on species communities in forested biomes. The final model integrates data from the GFW forest change database and a refined land use map, offering a detailed view of how forest changes affect biodiversity within these biomes.
Date range: 2018
Spatial resolution: 1 x 1 km
Reference: Hill, S. L., Arnell, A., Maney, C., Butchart, S. H., Hilton-Taylor, C., Ciciarelli, C., ... & Burgess, N. D. (2019). Measuring forest biodiversity status and changes globally. Frontiers in Forests and Global Change, 2, 70. https://doi.org/10.3389/ffgc.2019.00070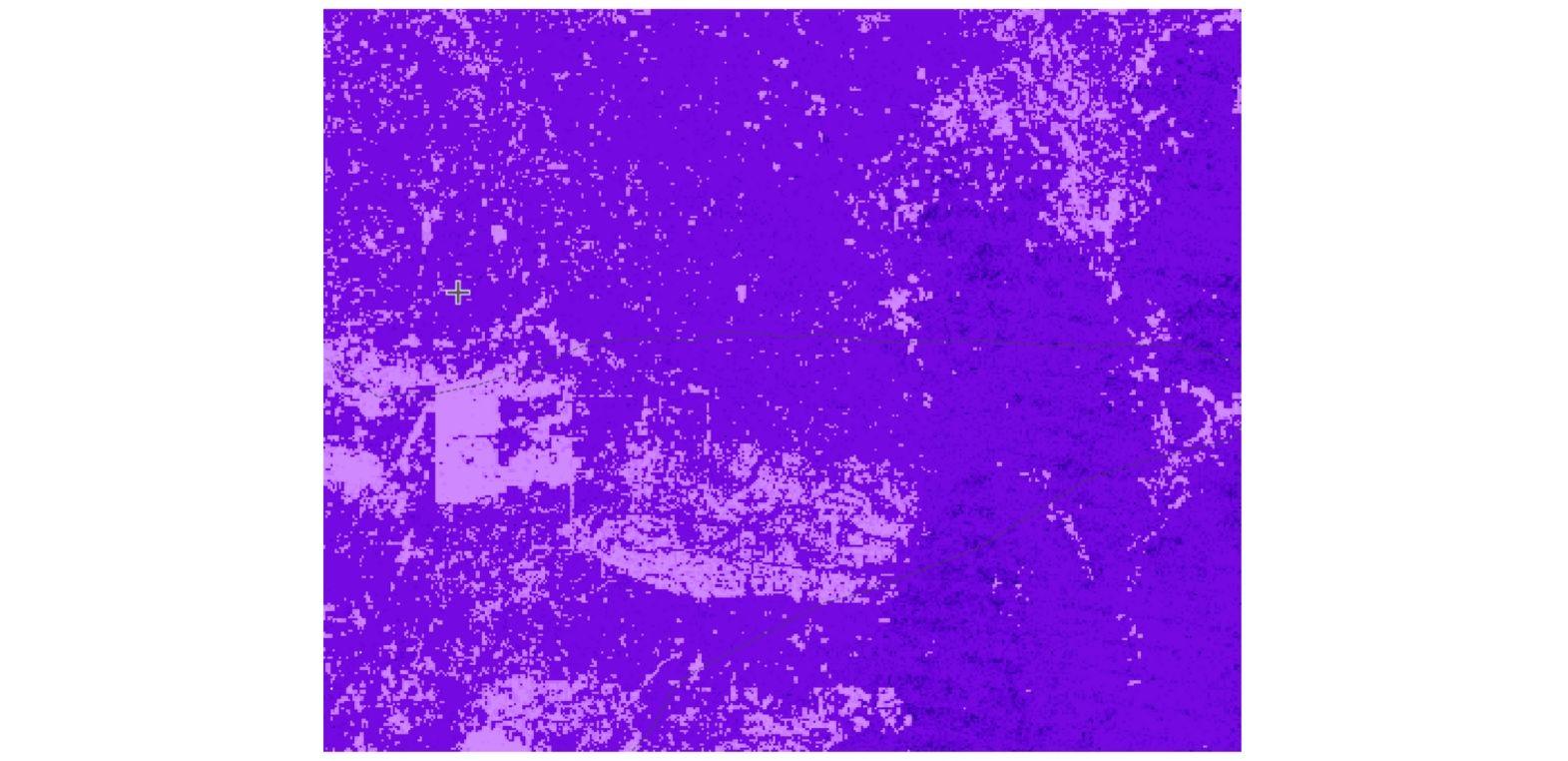 Use Cases:
Biodiversity Conservation: Pinpoint areas with high species community intactness for priority conservation.
Land-use Policy Formulation: Frame policies to limit harmful activities in areas with low intactness.
Ecological Research: Study the relationship between human activities and changes in species communities.
Restoration Planning: Design interventions in areas with reduced intactness to restore biodiversity.
Population and species diversity trends
(Currently in development)
This indicator describes changes in both species diversity and population size over time for many classes of the vertebrate animals: (grouped by mammals, birds, reptiles, amphibians, fish). This indicator has been developed by the Orbify team, based on the GBIF database. The data will have a 1 km spatial resolution, with the date range 2018-2023.
Use Cases:
Biodiversity Monitoring: Tracking changes in species diversity over time can provide insights into the health and stability of ecosystems. Researchers and conservationists can use this information to monitor trends in biodiversity and assess the impacts of environmental changes, habitat loss, and climate change.