BLOG POST
Using Geospatial Data to Monitor Tree Growth
Last edited: September 6, 2023
Published: September 6, 2023
Orbify Team
Earth Intelligence Specialists
This blog post explores the utilization of geospatial data to monitor Afforestation, Revegetation, and Reforestation (ARR) projects, as demonstrated in our recent webinar. By employing Optical, Radar, and Lidar data, we have trained a model capable of predicting the height of forest stands over time. The results show that this approach is cost-effective and can be used to estimate carbon sequestration.
The Importance of ARR Projects

ARR projects are essential for mitigating the effects of climate change and preserving biodiversity. However, monitoring the progress of these projects can be challenging and expensive. Traditional methods of measuring tree stands can be costly and time-consuming. In addition, there is a growing need for reliable monitoring, reporting, and verification (MRV) tools to improve the credibility of these projects.. One innovative solution to address these challenges is leveraging geospatial data from various sensors to train a predictive model for monitoring forest stand height over time. In this post we will show the monitoring of a specific ARR project, The optical images of the project can be seen below: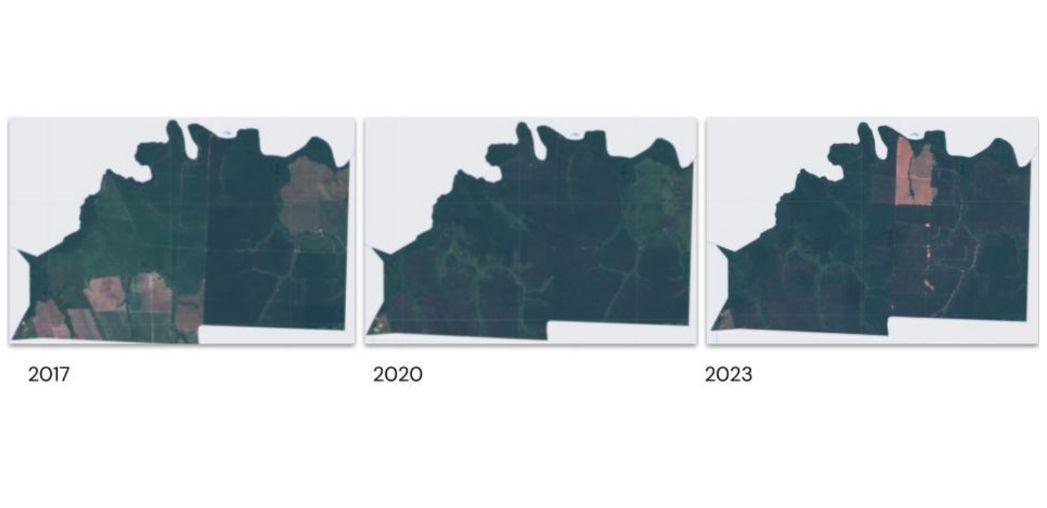 Utilizing Geospatial Data

To train the model, we harnessed geospatial data from three distinct sensor types: Optical, Radar, and Lidar. These sensors provide complementary insights into forest stands, allowing the creation of a more accurate model. The training datasets included imagery from these sensors, as well as information about the area of the project listed under the VERRA registry. Please refer to the images provided for more details.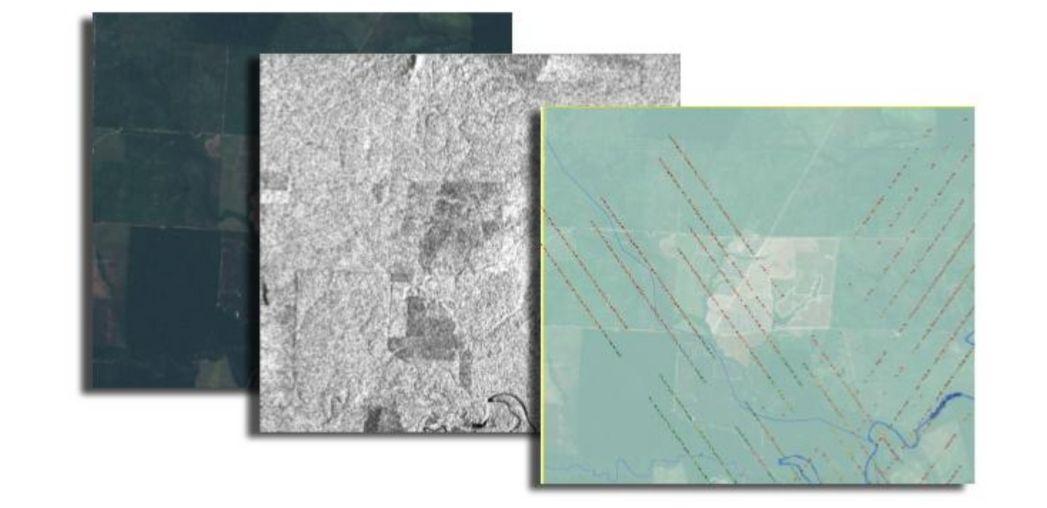 Accurate Predictions

The model accurately predicted the height of forest stands over time. These results are illustrated in the provided images and a chart depicting the height change over the years.. These findings clearly demonstrate the effectiveness of our approach.
By utilizing geospatial data from multiple sensors, it is possible to create a model that accurately monitors the progress of the specific ARR project. This model aligns with the project developer's data. According to the project documentation, the developers stated that at 6 years of age, the plantation stand had a height of 20 meters. When we measured this specific stand, our observations matched what is depicted on the chart.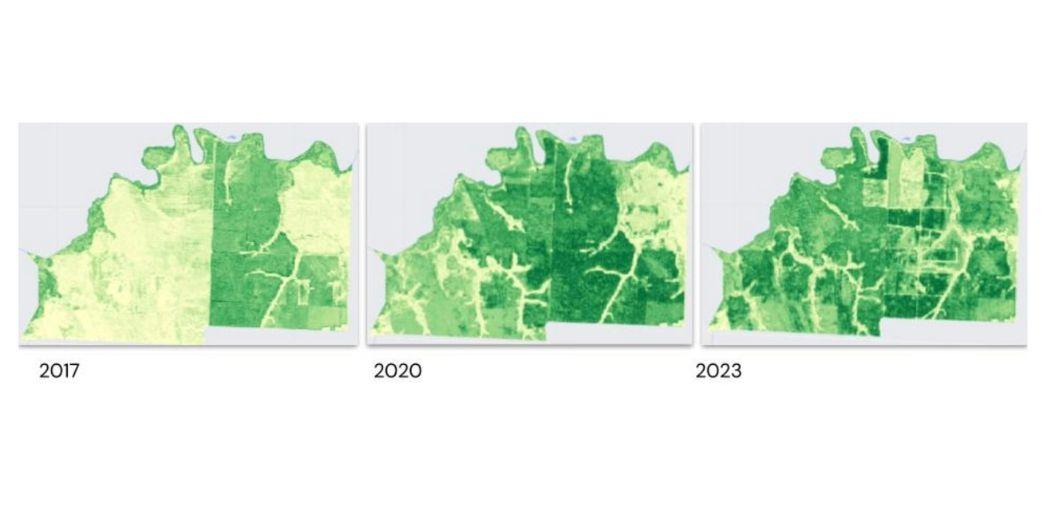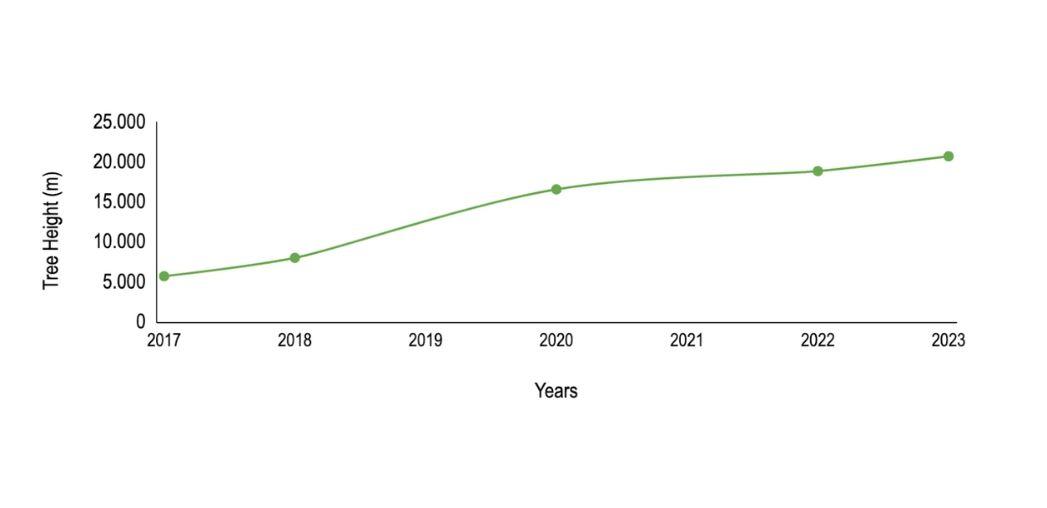 Carbon Sequestration Estimations

Leveraging geospatial data for ARR project monitoring offers a cost-effective approach that can provide accurate results. Our model can be used in conjunction with allometric equations to estimate carbon sequestration, promising significant improvements in our ability to monitor and assess the success of ARR initiatives. The incorporation of geospatial data from multiple sensors provides a comprehensive understanding of project progress, ensuring their successful outcomes.

Acknowledging Limitations

Nevertheless, it is important to note that there are some limitations to this approach. In heterogeneous plantations, such as natural revegetation or agroforestry systems, it may be more difficult to accurately track the height of forest stands. Despite these challenges, we believe that utilizing geospatial data for monitoring ARR projects offers a promising approach that can help overcome some of the cost and credibility issues associated with traditional monitoring methods.
In conclusion, the integration of geospatial data into ARR project monitoring presents a cost-effective and reliable solution to evaluate project progress and estimate carbon sequestration accurately. Despite challenges, the potential benefits make this approach a valuable addition to the toolkit for sustainable environmental management.